What Past Customers Say about Our Chain Link Fence Repair & Installation
Great to work with! My fence looks awesome, called them about fill in piece and they were there within 2 days and fixed it! Great job and I highly recommend! – Teresa, Google Review
I needed a couple of cyclone gates to span a 13 foot opening. These folks are great! Very helpful, fair price and on-time service. I would highly recommend them to anyone who wants the job done right and on time. – Bill, Google Review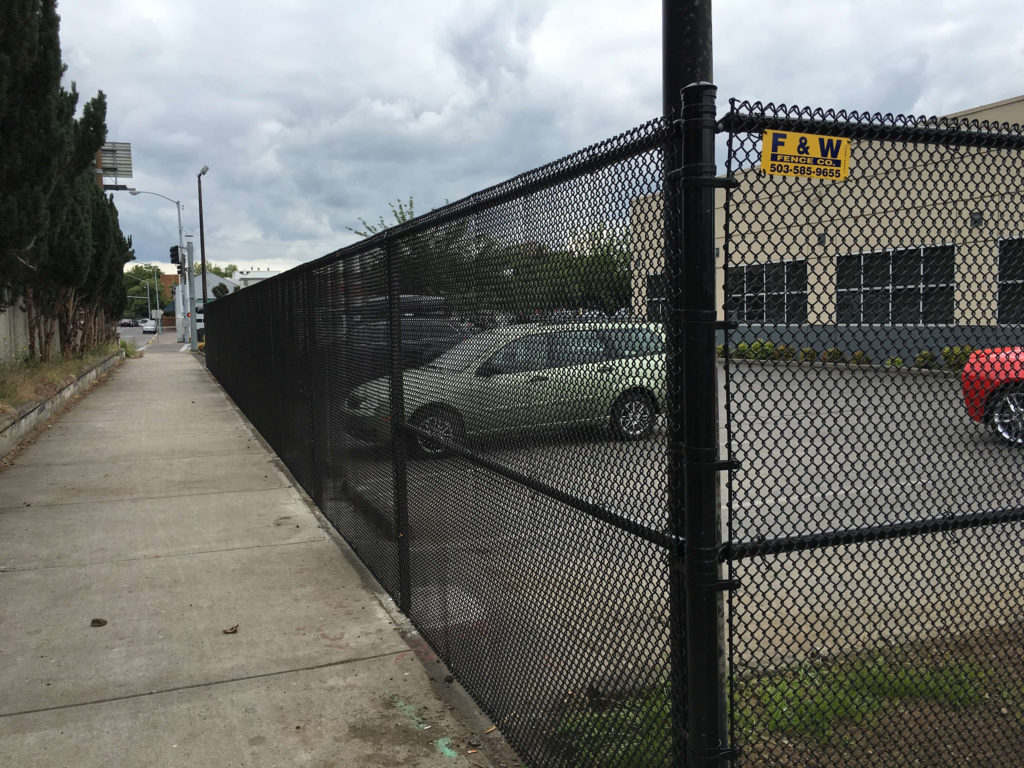 Chain Link Fence Installation and Repair FAQ
Is chain link fence the cheapest kind of fencing?
In general, a cyclone fence is the cheapest kind of fence to build. The cost per foot for materials is usually lower, and the labor costs are also often lower. Exact prices will depend on the current costs of metal vs. wood in your area. For a wood fence, there may be certain choices you can make with your fence design or material selection to bring the cost lower, just as with a chain link fence there are certain things you can add (coating, vinyl slats) which will increase the cost, making things more equal. The only real way to tell what your overall cost will be is to get an estimate. If you're in the Scotts Mills, OR area, we encourage you to give us a call or send a communication online.
Does a chain link fence decrease property value?
Fences which are in good condition will almost always increase property value, no matter if they are chain link or otherwise. That said, potential buyers of a property don't like the look of a chain link fence, particularly in a residential context. You may get a better return on your fencing investment if you choose a higher-end option within the chain link family, or go another route entirely with your fence material selection.
What is the average cost of installing a chain link fence?
Factors that contribute to the overall cost of a fence installation include:
Length of fence
Need to remove old material
Gates
Height of the fence
Basic material costs
Material add-ons (i.e. vinyl slats, vinyl coating)
You can get a general idea of how much it may cost by searching online, but keep in mind that if you're serious about installing a fence, the only way to know how much the job may cost is to get a free estimate. It's a painless process, and you'll quickly learn exactly what you need to know.
Do you sell fence parts for DIY fence repair?
Yes, we are happy to help you find the right parts to match your current chain link fence as best as possible. Get in touch with us today to discuss your needs.
How long does a chain link fence last?
Galvanized chain link fence material will endure between 15 and 20 years, though it may last longer or not so long depending on environmental conditions in the area.
What are the advantages of vinyl-coated chain link fence?
Vinyl coating does two things: (1) Provides an additional layer of protection for the fence and (2) Changes the appearance of the fence, making it blend in or stand out better, or allowing you to match a particular color of slat.
What should I look for in a chain link fence installation and repair company?
You want Scotts Mills, OR chain link fence contractors that you can be confident in. Look for experience, positive reviews from reliable reviewers, access to a wide selection of materials, and they should also give you a reasonable estimate for the work. That's not to say they will be the cheapest, but that they should be the best value for your money.